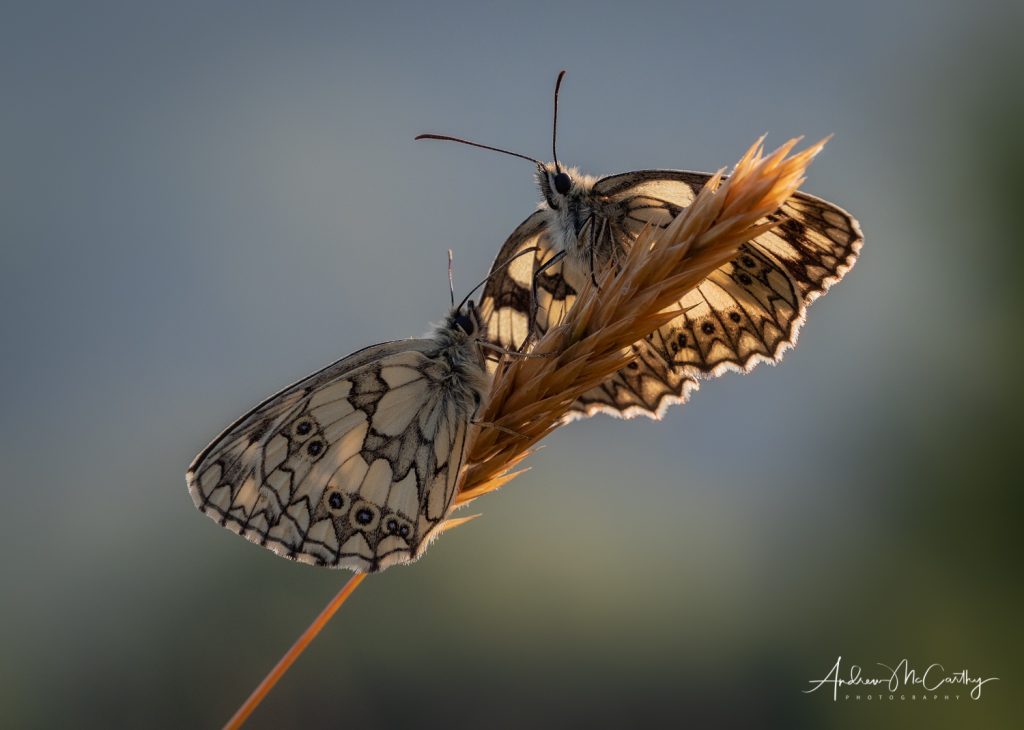 Macro photography, especially of insects, can be a really challenging subject for beginners to get to grips with and this 1-day workshop is designed to help you get started.
The workshop will be run by Andrew McCarthy ARPS, an experienced macro photographer, an Olympus Mentor, and recent winner of the 'Hidden Britain' category in the 2018 British Wildlife Photograph Awards.
Andrew will start by going over the target subjects, equipment, typical camera settings and techniques associated with macro photography, after which we will head out to some local sites to put our ideas into practice. In particular we will aim to find and photograph butterflies and other larger insects, but we will also photograph plants and other suitable subjects, depending on conditions. During the workshop, Andrew will demonstrate techniques such as photo-stacking, use of flash and reflectors, and will show you how to stabilize your subjects to maximize sharpness.
Ideally you would have and be reasonably familiar with a DSLR or Mirrorless camera with a macro lens or close-focusing zoom of around 300-400mm in focal length, although cheaper options such as extension tubes or screw-on close-up filters can work really well. A reasonably robust tripod will make life much easier (we may be able to lend you one if you request it in advance) although for some subjects (e.g. fast moving butterflies) we will use hand-holding techniques.
We will be working outdoors, possibly in damp conditions, so appropriate clothing including waterproof trousers, are highly recommended (you could be kneeling in wet ground). We will also be walking short distances from the vehicle over potentially uneven and slippery ground, so we recommend stout boots with a good grip. You will need to bring a packed lunch.
Please bring spare memory cards and sufficient fully-charged batteries for a full day in the field.
If you have any queries about your experience level or your equipment, please do contact us and we will do our best to help.
For anyone wishing to try out Olympus OM-D equipment, please let us know in advance and Andrew will arrange to have additional equipment available for use on the day.
Note that these workshops are to some extent weather-dependent and although we will do our best to run them, they may need to be rearranged at reasonably short notice, in order to maximize the learning experience for participants.
Dates: Please contact us for availability and prices.

Maximum 5 participants