Andrew delivers entertaining Power Point presentations to photography and other groups / clubs in Devon, Somerset, Dorset and Cornwall.
These are around 90 minutes long (2 x 45 minute slots) and fit nicely into the usual two part club evening timetable.
Presentations cover general natural history imaging, as well as more specific talks including field and studio macro techniques.  Please do call to discuss or if you have a particular topic in mind.
Telephone: 01392 834755
Mobile: 077 4005 4005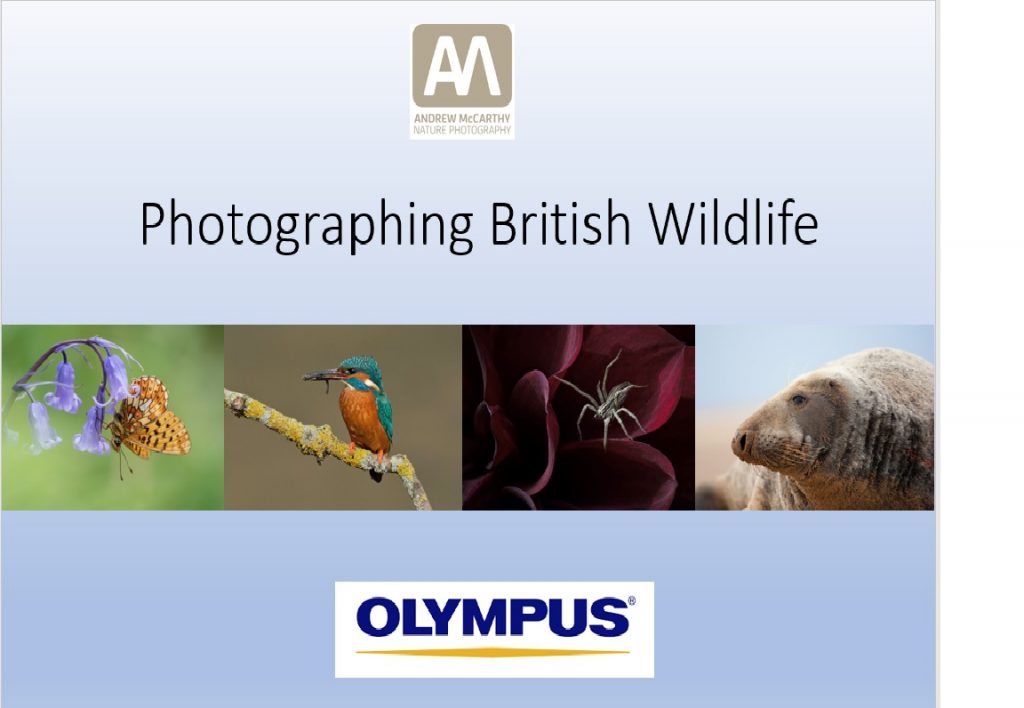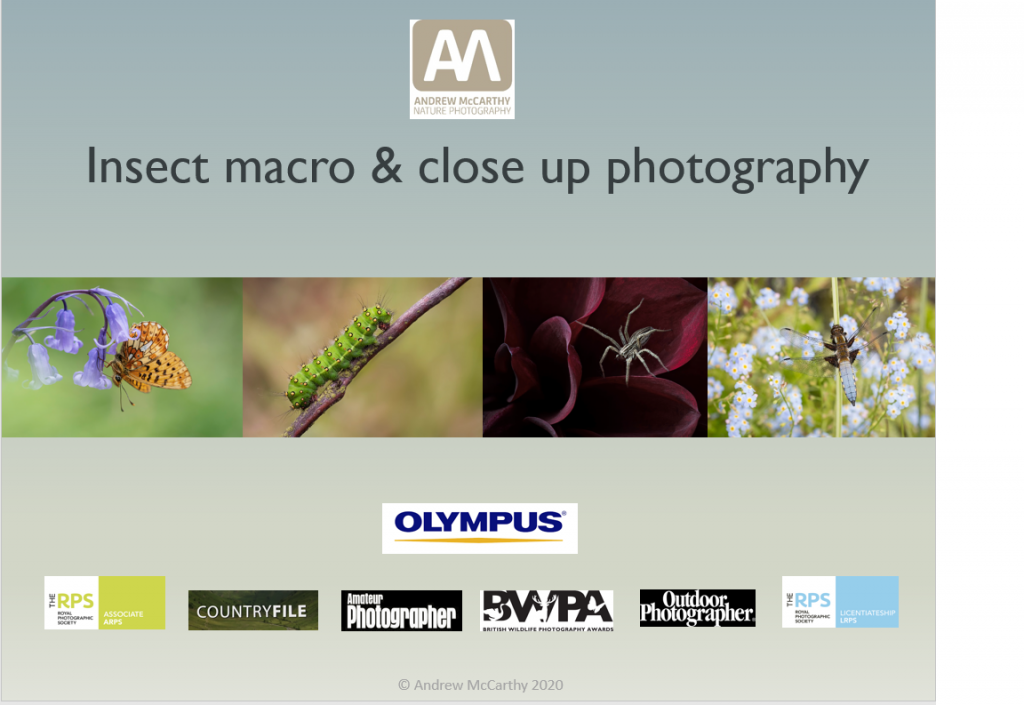 Testimonials
"A very entertaining and informative evening, Andrew expressed his thoughts, feelings and enthusiasm for the subject easily and clearly. The narrative was always interesting and he included many facts he has acquired in his work as an ecologist. There were many questions during the coffee break and also a real "buzz" from our members at the end of the evening – this is always a good indication of how enjoyable a speaker has been. Andrew's images were exceptional, particularly the macro shots, and the members have already asked for a return visit in next winters programme."
Barnstaple Camera Club 2019
"Andrew's talk at Teignmouth and Dawlish Camera Club was a wonderfully entertaining celebration of wildlife photography, ecology and camera technique. He told the stories of how he got his compelling photographs with ease and humour, and the presentation was enriched by his immense knowledge of and respect for wildlife. The club members are now even more inspired to get out and improve their wildlife photography and send huge thanks to Andrew for the evening."

Teignmouth and Dawlish Camera Club 2019
"Following your visit to Plymouth Camera Club I would just like to say how much we enjoyed your Natural History talk. It was so nice to see British wildlife in their natural surroundings. Your images were certainly inspirational and I am sure you could tell we all enjoyed the stories that went along side – simply by the sound of disappointment (Ohhhh!) when the evening came to an end! Your images of butterflies were particularly well received and it was pleasing to have you share locations and the various camera techniques/lenses you used. People can get bogged down with having the full frame equipment so it was great to see images taken with a "smaller beast" which were beautifully defined and well- captured."
Plymouth Camera Club 2019

"Thank you Andrew for the inspiring talk you gave us at Bideford Camera Club on Insect Photography last Tuesday. It was varied and interesting, and your images of insects, expecially the extreme macro ones, were stunning. The section of your talk explaining the theory and practice of focus stacking was something many of us did not know much about, however your detailed but clear way of explaining this technical subject made me feel personally that it is something I should have a go at. I think you can judge the success of the evening by the number of people who were talking to you, and asking questions during the tea break and at the end of the event. Thank you again for an evening to remember."
Mike Middleton
Hon. Sec.
Bideford Camera Club
23 Feb 2020